Some information
Mairie du 9ème
Salle Rossini - 6 rue Drouot - 75009 PARIS
http://mairie9.paris.fr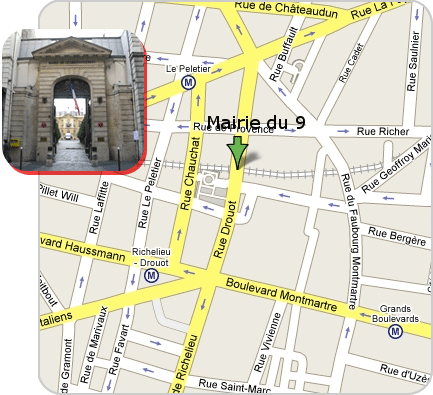 Métro Richelieu Drouot [ligne 8 ou 9]
A few pictures of the location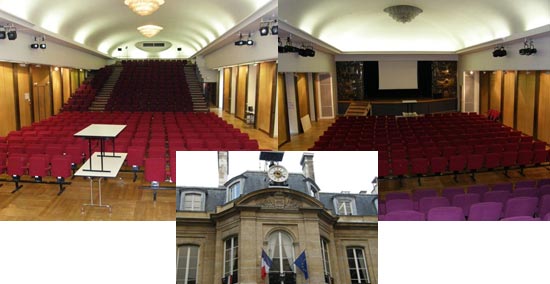 How do I get there ? How do I find my way around Paris ?
Airline companies : www.airfrance.com
Rail transport : www.voyages-sncf.com
Paris commuter system : ratp.fr
Bike rental : Vélib
Where can I stay ?
http://www.montclair-hostel.com
Where can I eat ?
You will be able to find many places to eat in the immediate surroundings, for all budgets.
http://www.restoaparis.com
What can I do while in Paris ?
The Paris tourist office website : www.parisinfo.com